BACK IN THE OFFICE?
Team building scavenger hunts.  The ideal way to re-connect your employees and strengthen relationships.
Encouraging communication flow among your people is no longer a nice-to-do, it is a need-to-do.
Support your team with Scavenger Hunt Anywhere! Contact us to get a price quote.
Scavenger Hunts in the Palms of their Hands
Our industry-leading smartphone app gives our programs a high engagement factor. Participants solve challenges, answer questions and take pictures and videos. Results are available immediately after the hunt and photos are available for download.
AMEC Training and Development – Vancouver – 120 people
Mary Hoekstra, General Manager / VP Finance

…we found it easy from start to finish to plan the event with you. On the event date, the logistics were well-planned and everything went smoothly. Thank you for taking care of everything for us…. the logistics were well coordinated, our group remained enthusiastic…
Hay Group - Toronto - 45 People
Sandy Seliga
, Manager, Hay Group

Thank you so much for helping me plan a fantastic team event yesterday! It really was a great day and the Scavenger Hunt Anywhere app was so easy to use and I LOVED having the results ranked at the end!!!!
First Credit Union - Powell River - 50 people
Tanya Chernoff
, Manager of Community Impact and Engagement, First Credit Union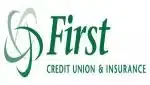 We used the Scavenger Hunt Anywhere app for our Compassion Race. Scavenger Hunt Anywhere made it easy for me to manage the race – the support we received beforehand was excellent, and I loved being able to download all the pictures once the race was complete.
Jackrabbit Technologies - Greenville SC - 40 people
Sara Beth Jones
, Digital Marketing Specialist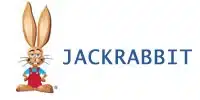 We loved this activity to get to know Greenville and our coworkers a little better. The app was extremely easy to use and the activities were really fun! We have had a hard time finding an activity that was fun for everyone and this did the trick.
Fluent Co. - New York City Scavenger Hunt - 60 people
Evyn Chaffin
, Office Manager

Thank you SO much for facilitating the Scavenger Hunt for us on Friday!! Our team had such a blast and the leader name was really fantastic.
LMC Properties - Baltimore - 40 people
Marypat Barr
, Real Estate Manager

The committee wanted to thank you and your company for a really fun, organized time yesterday.  I think everyone really enjoyed themselves and Ben and Eric were enthusiastic and were able to motivate everyone to go out and have fun. Seriously, your company did a great job; we were all very pleased.
Gluckstein Design - Toronto - 30 people
Barbara Moffatt
, Gluckstein Design

We had a wonderful, exciting, fabulous experience in September. Feedback was really really good. Pictures are great, we are having a pot luck lunch tomorrow and I am posting the pictures on the walls as a memory and reminder of the teamwork that day.
Big Viking Games - London ON - 30 people
Rebecca Burns
, HR Coordinator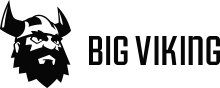 I just wanted to say a quick thank you for everything – the scavenger hunt was a big success and a lot of fun.  My boss even said that he'd do it again (and he NEVER says that lol).
CIARB - London - 13 people
Alison Phillips
, Personal Assistant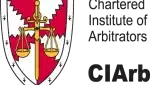 The feedback I have had on this event has been wonderful – everyone seemed to thoroughly enjoy it.  Many thanks indeed.
Freeport-McMoRan Oil & Gas - Houston - 32 people
Dawn Gibson
, Operations Admin

The scavenger hunt was a HIT! They all loved it!
Microsoft - New York City - 30 people
Kira Keahey
, Executive Business Administrator

Thank you very much. My team had a blast, everyone really had a good time. Even with the limited amount of time they had, I think it went rather well.  Thank you very much for all of your help.
RKMS Marketing - Quebec City - 100 people
Rachael Kraljevic
, Owner, RKMS Marketing & Events

The group had a great time and we have been looking at the pictures on our screen since yesterday. Terrific!  Thanks for making the experience so easy for all of us!
TELUS - Banff - 60 People
TRISH HOLLOWAY
, Executive Assistant

Thank you so much for arranging an awesome scavenger hunt for our group of 60 salespeople in Banff! The event was great for team building and really brought out the competitive nature of the teams. Everyone had a great time and enjoyed the challenge in this beautiful and adventurous location.
It was a pleasure to work with you and your staff members. Everyone was professional and the attention to detail was excellent. Your expertise in organizing and executing a highly successful event is apparent and we look forward to working with you and your team in the near future.
Thank you again for an amazing afternoon of fun!
Spidertracks - Auckland NZ - 12 people
Claire Bond,
Executive Assistant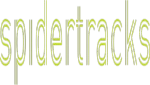 It was very successful and ran smoothly, with our teams running around the city in what proved to be the hottest day we had had up until then.  We as the leaders had great fun sitting back and watching them all.
TELUS – Banff – 60 people
Trish Holloway
, Executive Assistant

Thank you so much for arranging an awesome scavenger hunt for our group of 60 salespeople in Banff! The event was great for team building and really brought out the competitive nature of the teams. Everyone had a great time and enjoyed the challenge in this beautiful and adventurous location.
Kimberly-Clark – Chicago – 50 people
Stephanie Keeley
, Kimberly-Clark Corporation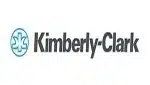 The event was enjoyed by all and was a great way for our sales managers to see the city and get to know one another after spending several days in meetings.
Halliburton / Landmark Graphics – Austin – 100 people
JENNIFER SWISHER, 2004 Halliburton/Landmark BD Academy
On behalf of Donna, Pam and I, we would like to thank you for a great time at this years scavenger hunt. We wanted an event that would allow employees from across the globe to be able to come together for a team building activity that would be both fun and well organized. Boy did you deliver! By the end of the day, all who participated were buzzing with excitement. Our employees are still passing photos and exchanging jokes and memories. Most important, it turned a room full of strangers into fond acquaintances. What I was most impressed with were the outgoing staff and organization of the event. Not an easy task for a group of our size! As an event coordinator, it is wonderful to be able to sit back and enjoy the day's activities for a change. Since the event, I have told many business associates and friends about your company. I highly recommend Scavenger Hunt Anywhere for any occasion, and can hardly wait until we have the opportunity to use you again.
Thanks for a job well done!
Analysis Group – Los Angeles
KRISTINA KINDER HURST, Office Manager – Analysis Group
Our event was a huge success! Everyone LOVED it. I have to compliment our team leaders, they were wonderful! Professional, fun and very well experienced. If and when we have an event in the future, I would love them to be our leaders again. Thank you for all your help and coordination.
GE Fleet – San Francisco – 50 people
SHERRY WOODRY
The GE Fleet Services team had an outstanding time in San Francisco on the scavenger hunt. It was a great way to build teamwork, enjoy the city and build some relationships. While most of our meeting was focused on tasks, the scavenger hunt gave us an opportunity to work on the working relationships which will probably be more beneficial in the long run. Everyone had a great time and the feedback was very positive.
If you need anyone for a reference, you can tell them to give me a call.
Bell Canada – Old Montreal – 65 people
ALAIN DUSSAULT, Corporate Secretary
The event was GREAT. We LOVED it. Nick and the team were just perfect. Many thanks once again.
Adexa – Toronto Scavenger Hunt
Cheri Mungham Jiwani, Licensing Administrator
Everyone had a fabulous time at the Scavenger Hunt yesterday! We received a lot of positive feedback, both from a teamwork and social perspective – I think many new friendships were forged yesterday.
Thank you for all of your help – our event was a huge success! We asked the teams to bring their cameras on the hunt, and we were surprised to see so many fun photos – everyone really got into the spirit, and it made everyone feel like a kid again.
Nova Scotia Liquor Commission – Halifax Scavenger Hunt
ALISON MACDONALD
We had our team event yesterday and it was a blast!! We ended up with six teams of six (had to collapse a few teams) and they had so much fun! We formed the teams a couple of days ahead of time and the fun started by forming names and thinking of their strategy (hard to do not knowing the details). It really accomplished what we intended – to have fun and to continue to build the team. Some of the team names were: Baldy and the Shines, the Bad Ass Posse and Mistress Munroe and her Malicious Minions.
Our meeting place following the scavenger hunt was a room within the Citadel Historic Museum' a great venue given the overall theme of the Scavenger Hunt. We had some munchies and a few drinks and announced the winners, losers and an MVP from each team.
I'm so glad I found Scavenger Hunt Anywhere, it was a huge help.
Samsung Chemical – New Orleans – 35 people
JOHN KIM, Samsung Chemical U.S.A., Inc.
My team experienced The Great New Orleans Scavenger Hunt in November 2003. By all measures, this was a successful event. Scavenger Hunt Anywhere understood our needs and was willing to help from the very beginning. Our scavenger hunt took place in the French Quarter which was an interesting location for this activity.
At last year's meeting, we also did a scavenger hunt and this year's hunt produced by Scavenger Hunt Anywhere was much better than last year's. The hunt was well-designed. The clues were interesting and challenging and the objects and photographs we had to collect were well thought out.
Scavenger Hunt Anywhere did a great job with our event and I am sure will do a great job with yours, too.
Cardinal Health – Quebec City – 50 people
KATHY VUKOVIC, Administrative Assistant
We hired Scavenger Hunt Anywhere to run a scavenger hunt for our team of approximately 50 people who were meeting in Quebec City.
Scavenger Hunt Anywhere was well-organized, helpful, professional and the event was a great success. We had excellent feedback from the participants and we look forward to another scavenger hunt at next year's meeting.
I am pleased to recommend Scavenger Hunt Anywhere for your company's team building sessions.
Pioneer Pacific – Las Vegas – 30 people
Tennyson Lum, Jr, Regional Sales Coordinator.
We would like to thank you for leading our group in the Las Vegas Scavenger Hunt. It was a great way to see the many sights of Las Vegas while engaging in an enjoyable team activity. The session helped us to see parts of the city we would not otherwise have seen. Another benefit was the fact that our group had to work together toward a common goal.
Thank you for your service and follow-up. We gladly recommend your services to other groups looking for a great team building experience in Las Vegas.
Canadian Medical Protective Association – Ottawa – 17 people
JAN CORNELIUS, Functional Analyst
Thank you so much for your assistance in organizing a scavenger hunt for our group. We had an excellent time, despite the rainy weather, and Laura did a great job for us.
We provide corporate team building activities to groups across North America and worldwide. Why only corporate groups? Our vision is a world full of workplaces where people enjoy working together. To fulfill this vision we have created our scavenger hunts in a way that appeals to an intelligent adult audience. Our content is all appropriate, interesting and engaging. It is designed to be a team challenge of business skills, including prioritization, communication, assigning roles on teams, strategizing and thinking outside of the box.
We have been running scavenger hunts like this for over 20 years. We have listened to and incorporated every bit of feedback from our clients over that time. Our seasoned planning team has seen hundreds of scavenger hunts and has a wealth of experience and advice to share with our clients. We have created an in-house app to ensure the smooth delivery of our program and a seamless experience for participants. Our client manual is an unmatched resource helping you plan a successful event and efficiently communicate the event logistics to your staff.
We have worked with hundreds of clients and almost every major North American company that you can think of. We have worked with financial, biotech, pharmaceutical, automotive, food and beverage, packaged goods, healthcare, energy, high-tech, hospitality, media and many more. We have many testimonials from happy clients. We have a client list longer than your arm. Maybe your company is on it already!
Please allow us the privilege of planning your next corporate team building event.  Contact us to get a quote.