As an alternative to downtown Vancouver, exploring Granville Island and the area around False Creek is an excellent way to experience the heart of the Vancouver while remaining close to the ocean every step of the way. Your group will enjoy exploring parts of the island that they have never seen before, while visiting the famous Granville Island Market, Granville Island Hotel, Charleson Park, the Seawall and many interesting and unique businesses. Your group will also see a floating neighbourhood, some great public art and even hear a busker or two.
The following map depicts the hunt area of the Granville Island scavenger hunt. This hunt area is smaller than our downtown version and so you should consider hosting a shorter program for your group – we suggest 90 minutes to 2 hours as a sufficient duration for this location.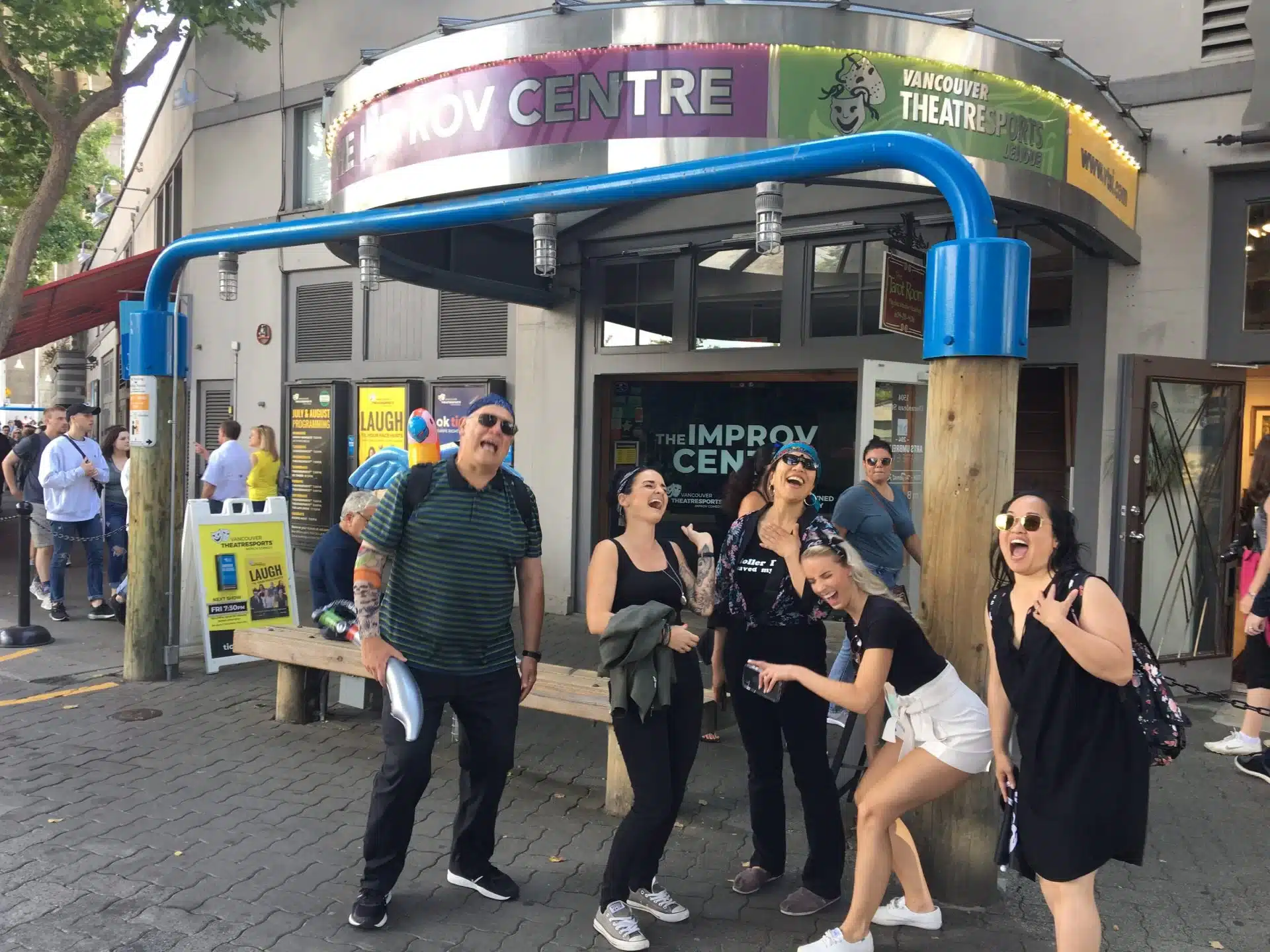 Granville Island Scavenger Hunt Map
The usual area of our Granville Island Scavenger Hunt is shown here. Other parts of the city are available upon request:
Here are some sample Granville Island scavenger hunt tasks:
Take a photo of a floating house.
Somewhere on the island you will find a weathervane. What type of bird is on it?
Take a photo of as many different coloured striped awnings as you can get in one picture.
Take a photo of your team acting out a tragedy in front of one of Granville Island's theatres.
What is the colour of the largest slide in the indoor children's play area?
Granville Island Scavenger Hunt Photos. Enjoy!
Granville Island scavenger hunt testimonial
The activity went very, very well. Estelle was great. The staff had a wonderful time and many told me
that it was our best activity yet!
Lynne Lyon,
Epson Canada
Start and Finish Locations for this Corporate Team Building Activity

You can start your scavenger hunt anywhere in the downtown area. This could be your office, or if you need meeting space, consider:

Consider booking your finish location at one of these venues: