Our Seattle Scavenger Hunt is a must in this excellent location for an outdoor team building activity! A vibrant downtown area, a mild climate, a frontier-town history, and a beautiful waterfront are all elements that will make your team building event a successful one.
The Great Seattle Scavenger Hunt will take your team to popular tourist locations like: Pike Place Market, The Art Museum, Bell Street Pier, Waterfall Garden Park, Klondike Gold Rush National Historic Park, The Waterfront, Ranier Square and many works of art and public gardens.
Don't miss this great opportunity to see one of America's western frontier cities in a way that your group will always remember! And if you are participating in the winter-time, make sure you bring your raincoat. This city can be gorgeous in the winter and it can also be wet – but the risk of a little rain isn't going to stop you from having fun is it??? Ask about our weather insurance option if you are not convinced.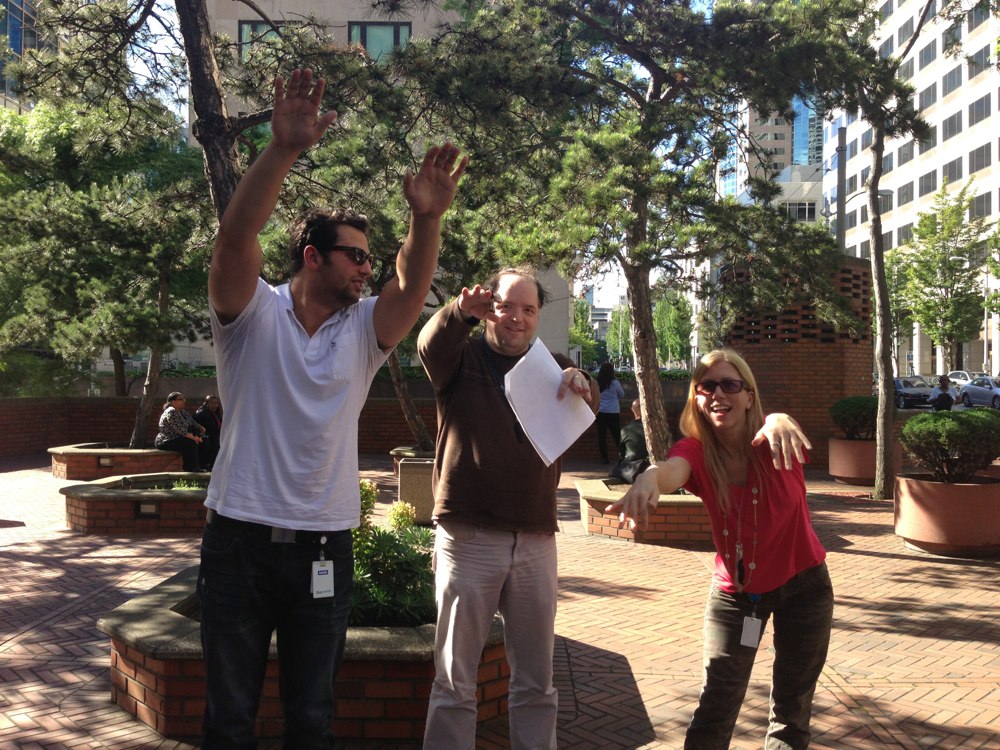 Seattle Scavenger Hunt Boundaries
This map shows the approximate boundaries of our Seattle scavenger hunt:

Here are some sample scavenger hunt tasks for Seattle:
Take a photo of The Bank of America Building and Smith Tower in the same photo.
What company was founded at the site of Water Fall Park?
According to a sign, what might you meet at the Pike Street Market?