The Great Philadelphia Scavenger Hunt
is an active and enjoyable corporate team building activity in what many consider to be the birthplace of America. This team building scavenger hunt takes place in downtown Philadelphia with
Scavenger Hunt Anywhere
and allows participants to experience this city of rich history mixed with modern updates.
Among the many historical sites that participants will visit are: Independence National Historical Park, Bishop White House, Todd House, First Bank of the United States, Carpenter's Hall, New Hall, Pemberton House, Franklin Court, Library Hall. Independence Square, Philosophical Hall, Independence Hall, Congress Hall, Old City Hall, the Liberty Bell, the US Mint and a variety of churches and museums.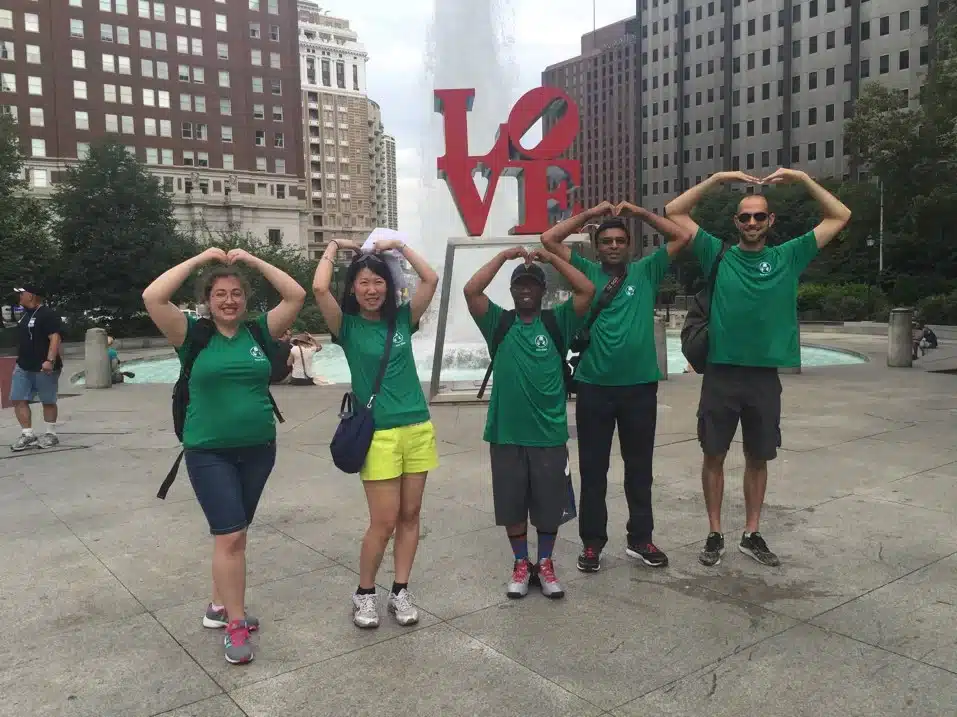 Philadelphia Scavenger Hunt Map

Downtown Philadelphia spreads over a fairly large area. The map indicates the area in which your scavenger hunt would take place. Your participants won't have to travel this entire area. Your group's hunt area will depend on your start and finish location as well as the hunt duration.  Plus, part of the game is for teams to determine where they should go to get the most points – this is a prioritization challenge!
Philadelphia Scavenger Hunt Sample Tasks
How many cathedral bells at the Christ Church were brought over from England?
Take a photo of your team celebrating with a Philadelphia Eagles fan.
Who invented the type of fireplaces that are found in Congress Hall?
Take a photo of your team in the lobby mirror at 'The Benjamin Franklin'.
Philadelphia Scavenger Hunt Photos
A Testimonial From Philadelphia
We Can Customize An Amazing Team Building Activity For You in Philadelphia
Your Philadelphia scavenger hunt can have a theme if you wish. You can have a customized Google Map that is accessible right within our app. Your logo can appear as a welcome screen. And that is just scratching the surface. Ask us for ideas so that your Philadelphia team building event will be a smashing success!