In Guelph Ontario, century-old limestone buildings and downtown avenues are set in a picturesque natural setting. Guelph is known for its rich architectural heritage and its vibrant cultural life.
The Great Guelph Scavenger Hunt takes place in the downtown area of Guelph and includes such highlights as River Run Centre, City Hall, Old Quebec Street, the Farmer's Market, various churches and other historical buildings and much more.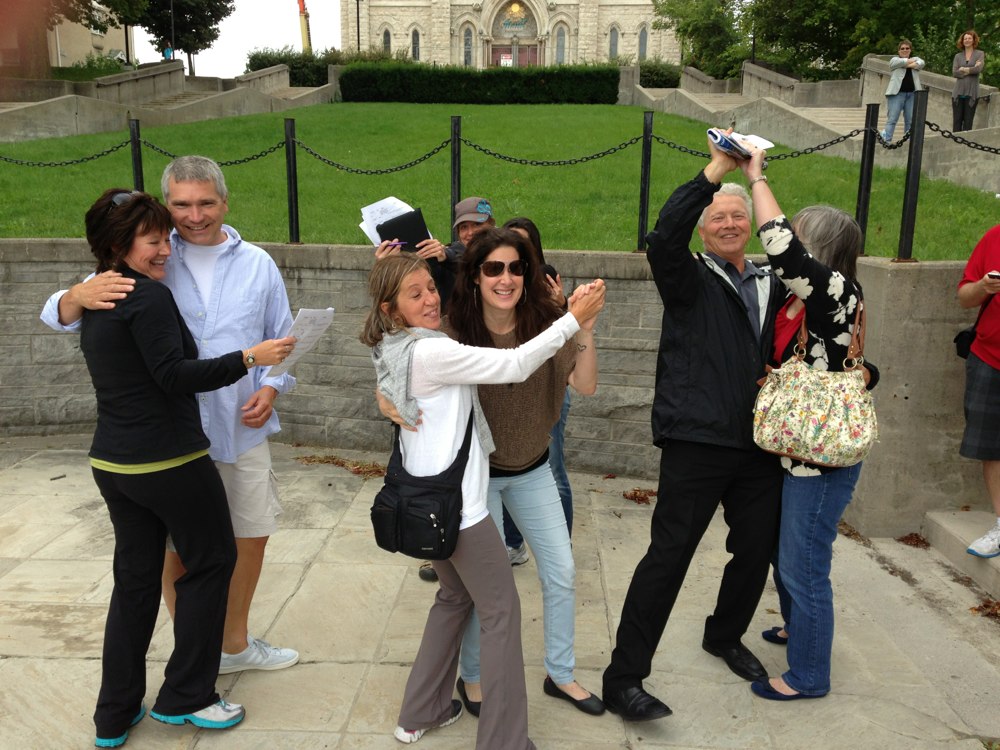 Map of Guelph Scavenger Hunt
Here are the approximate hunt boundaries. Teams may sometimes go outside of these boundaries to accomplish a task, but this should give you a general guideline:
Here are some sample scavenger hunt tasks for Guelph:
It may take a Party of Five to name this actress born in Guelph.
Take a photo of your team with the logo of the Guelph Animal Hospital.
Which character is in the logo of the Nutty Chocolatier?
Scavenger Hunt Testimonial
Carolyn McDermott
"I just wanted to say thanks. Our teams had a great day and it was a huge success.
I appreciate all of your time and help in putting together this event.
It was probably the best team building event we have had so far."
Carolyn McDermott, Westrock, Guelph, Ontario