Downtown Kingston, featuring the stunning Queen's University Campus, is an excellent location for a scavenger hunt. The beautiful lakeside location and rich history are highlights of this interactive team activity.
Highlights include the many interesting and beautifully-architected buildings that make up the Queen's Campus, Summerhill House, City Hall, the historic Market Square, City Park and many other historic buildings and landmarks.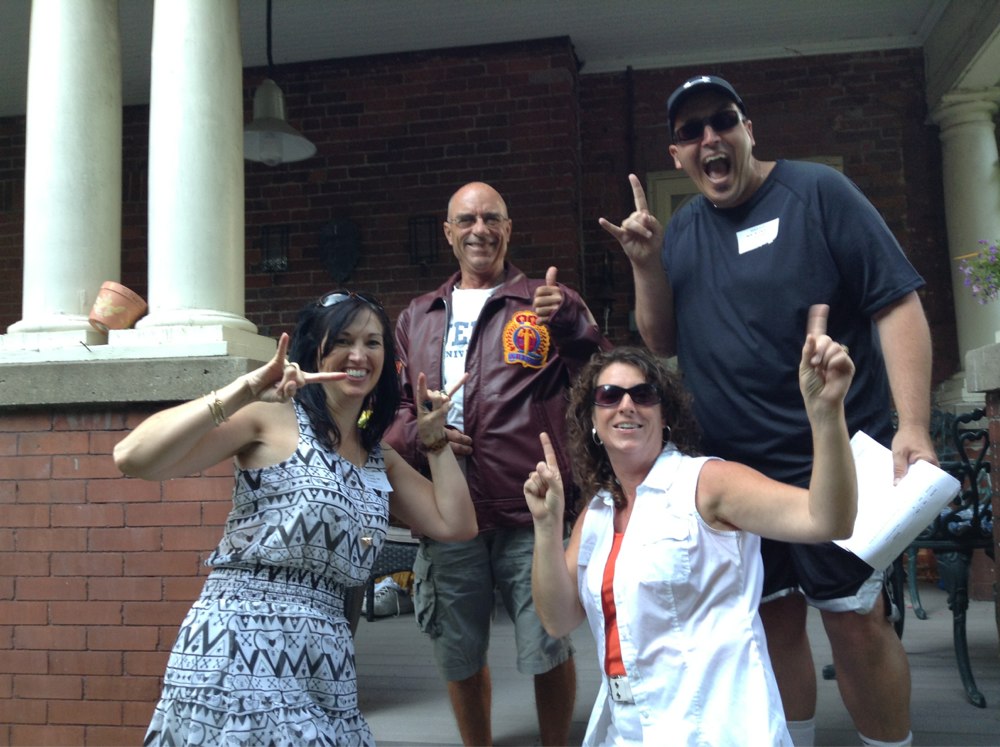 Map of Kingston Scavenger Hunt 
Here is a map showing the general hunt area. Note that this is a fairly large area. But don't worry! Your group does not have to cover the whole area during the program. The exact locations visited during the activity, will depend on your start/finish locations, the duration of the hunt and the strategy of each team.
Here are some sample scavenger hunt tasks for Kingston:
Take a photo of your team blooming under the Communities in Bloom sign at Boucher Park.
Take a photo of the Georgian Clipper.
What are the call letters for the Queen's Radio Station
 Kingston Scavenger Hunt Testimonial