Panama City has the newest of the new and the oldest of the old. In downtown Panama City before, you might think you are in New York. But head over to Casco Viejo (Old Quarter) and you will be in a beautiful spanish colonial settlement. The area is also sometimes referred to as Casco Antigua or even San Felipe. It is here that the scavenger hunt takes place. And like in most major cities in the world a scavenger hunt here is a great activity for your corporate team building session.
Our Panama City scavenger hunt includes the following highlights: Plaza de la Independencia, the Metropolitan Cathedral, the Presidential Palace, The National Theatre, Plaza Bolivar, Arco Chato and much more. Contact us today to learn more.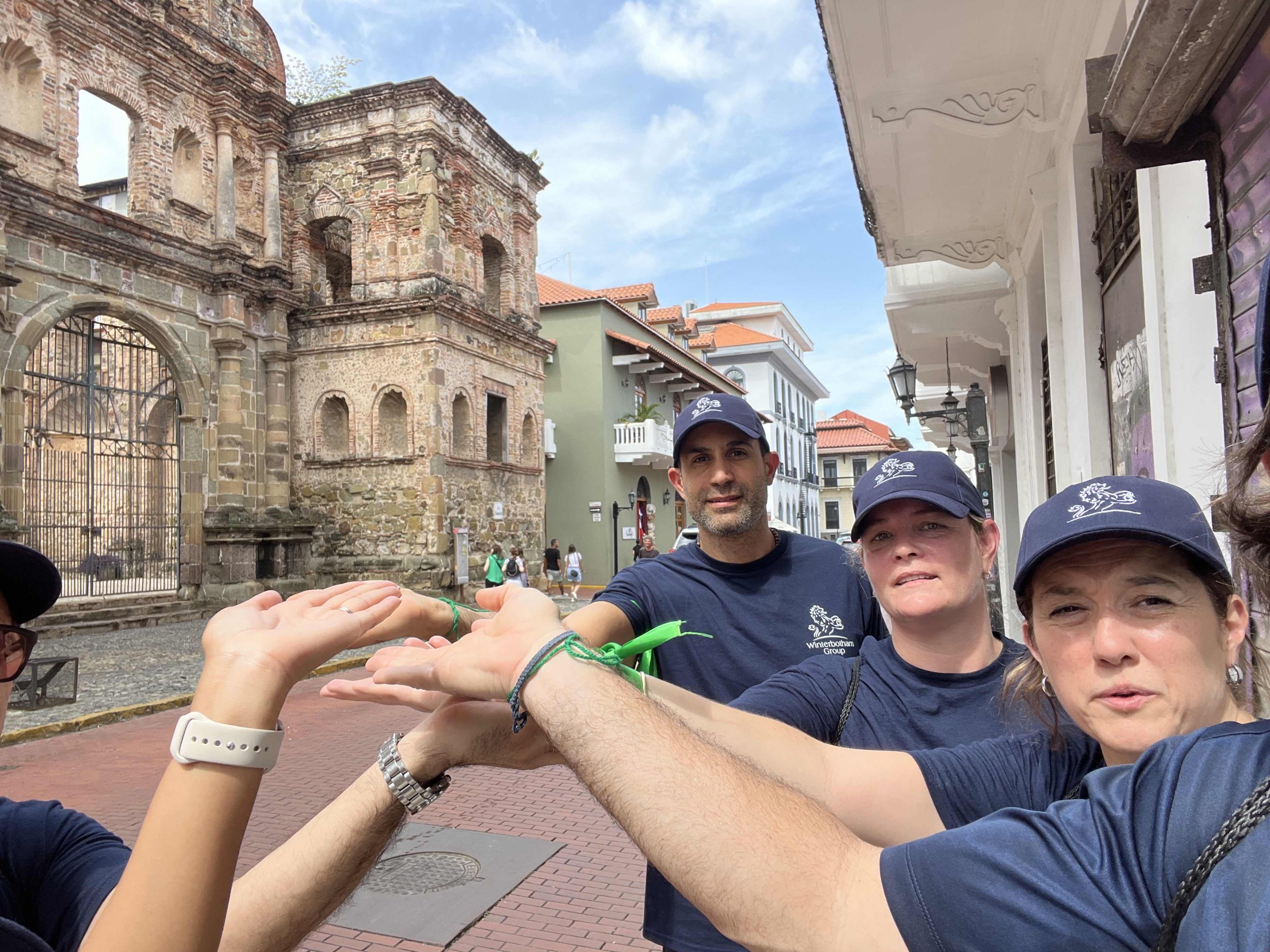 Casco Viejo was designated as a UNESCO World Heritage Site in 1997. Learn more about that here.
You can learn about the history of the area, see a list of the main sights and see a photo gallery of this beautiful place by reading the Wikipedia article about Casco Viejo.
Map of Scavenger Hunt Area in Panama City
This map shows the location of our Panama City Scavenger Hunt. Other areas are possible – just let us know if you are wondering about another area of Panama City. Zoom out to get a sense of where the area is located within the city.

Panama City Scavenger Hunt Photo Gallery
Check out these photos of corporate participants having fun on their scavenger hunt in Casco Viejo, the old town of Panama City.